What are Dental Implants?
When your natural teeth are lost, you can lose confidence in your smile and your ability to enjoy eating your favourite foods. Dental implants offer you a fixed 'third' set of teeth.
Modern dental implants are safe, have a very high success rate, and allow patients to eat, drink, and smile with confidence.
Implants are created by inserting a titanium screw into the bone at the site of the missing tooth. This provides an artificial root that can be used to support replacement teeth like crowns, bridges and dentures.
Even if you have been told that you do not have enough bone for dental implants, we have the skill and expertise to give you back your ability to smile and eat normally.
Benefits of Dental Implants
Improved appearance.Dental implants look and feel like your own teeth. And because they are designed to fuse with bone, they become permanent.
Improved speech.With dentures, the teeth can slip within the mouth causing you to mumble or slur your words. Dental implants allow you to speak without the worry that teeth might slip.
Durability. Implants are very durable and can last many years. With good care, many implants can last a lifetime.
Improved comfort. Because they become part of you, implants eliminate the discomfort of removable dentures. Easier eating. Dental implants function like your own teeth, allowing you to eat your favourite foods with confidence and without pain.
Improved self-esteem. Dental implants can give you back your smile and help you feel better about yourself.
Improved oral health. Dental implants do not require reducing other teeth, as a tooth-supported bridge does. Individual implants also allow easier access between teeth, improving oral hygiene.
Step 1 : book a free chat to discuss your options with us
Step 2 : full consultation including a full assessment, photographs, study models, pictures, necessary x-rays and a cone beam CT scan to form a detailed picture of your health
Step 3 : a report will be written and sent to you detailing your options, timelines and fees for the procedure which is formulated, discussed and planned with you.
Step 4 : once you decide on what treatment will suit you best, this will be started and completed in a timely manner.
Step 5 : review and enjoy your new teeth!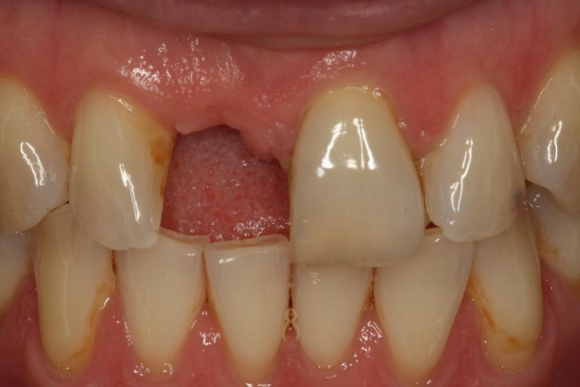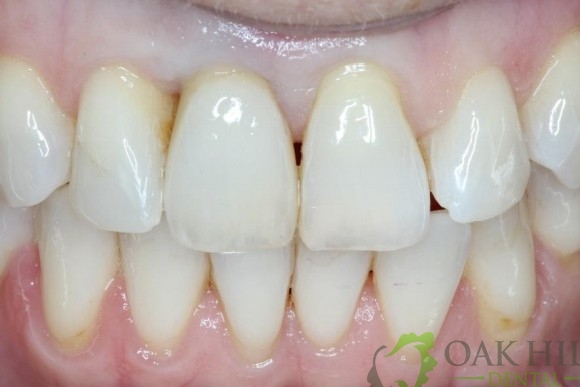 Dental Implants London and Essex
We have a range of treatments available to help patients with missing teeth regain their confidence, and this primarily includes dental implants. Dental implants provide many people with a permanent solution for their missing or failing teeth. They are natural in appearance, restore the joy of eating an unrestricted diet, and most important of all increase your social confidence.
Even if you had been previously told you do not have enough bone for dental implants, we can still provide you with implant solutions with advanced dental implant procedures including sinus lifts, bone grafting, block grafting and zygomatic and pterygoid implants.
Enquire for an appointment to discuss your options with us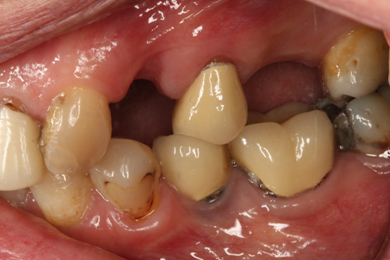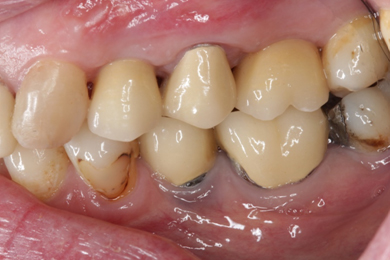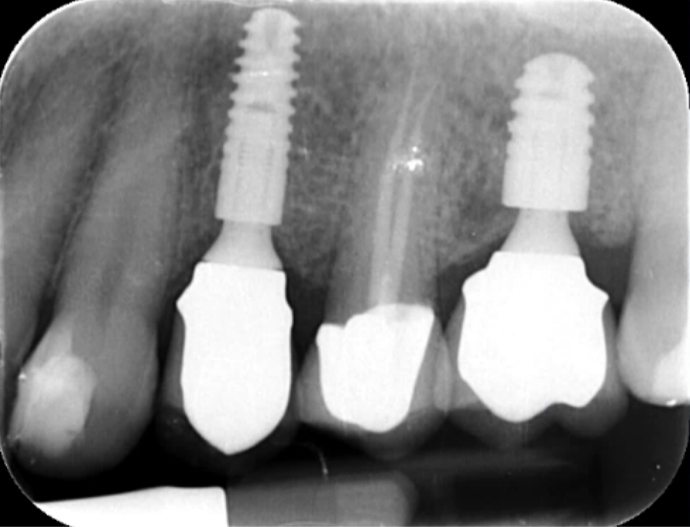 Dental implants can replace a single tooth, multiple teeth to anchor a bridge,or replacing a whole set of missing teeth. The outstanding All on 4 system allows us to do just that, doing away with the need for old fashioned dentures and giving you the smile of your dreams whatever your starting point.
We can often place an implant and a temporary tooth on the same day of treatment to ensure you leave the clinic with your smile intact! Over a period of 10-16 weeks the implant will fuse with the bone and will be ready to have your final teeth fitted on top of.
There is very little discomfort with the procedure. The process is quite straight forward, and Dr. Mohsin Ali knows how to fit quality, discreet dental implants with the minimum of disruption to your life.
Dental implants can be a cost effective, long lasting solution to the problem of missing teeth. So, for the best dental implants in London and Essex, please contact Oak Hill Dental and Implant Centre today to discuss your bespoke treatment plan.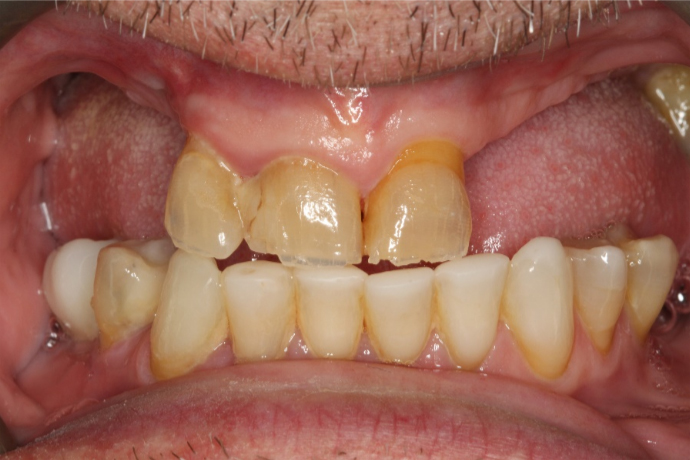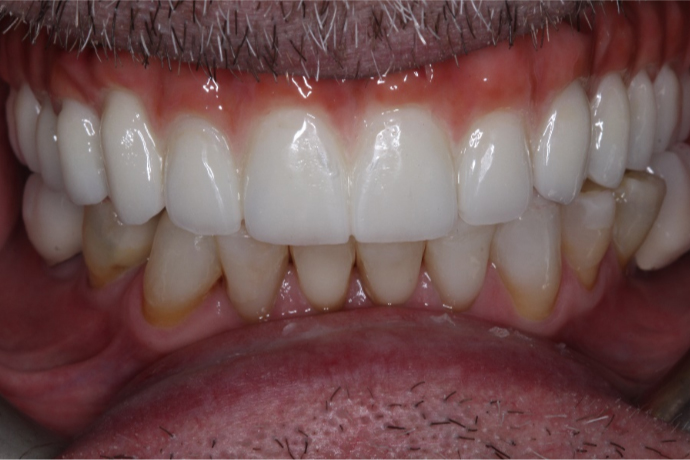 Frequently Asked Questions
Need New Teeth In Just One Day?
Replace Your Old Denture With Our All-On-Four Implants.
Tooth loss is actually very common among adults, especially as you age.
It's not uncommon to know there are more adults now that are missing all of their upper and/or lower teeth than before.
Instead of living with the discomfort and hassles of dentures, many people are opting for a treatment called "all-on-four" dental implant restoration.
About All-On-4
All-On-Four uses the same dental implants as those used in single or multiple implant treatments; the implant is a titanium screw that fits inside your jawbone and replaces the root-part of a missing tooth.
However, with the use of All-On-Four (teeth in a day in Essex, teeth in a day in London), you do not need a dental implant for each and every one of your missing teeth. All you need is four to six precisely placed implants on the top of your mouth, and/or four on the bottom, in order to restore your smile.
The biggest benefit of using dental implants is how permanent the procedure is; once they have fused to the bone they become part of the jawbone. This helps to prevent any future bone loss in the jaw, and creates a long-lasting foundation for your new teeth. It also helps to maintain a more youthful facial structure—and of course better oral health. But perhaps the biggest factor about the all-on-four treatment is how quickly it can dramatically transform your life and give you confidence – a reason for you to smile again!
After your same day teeth treatment, your new smile will look and feel great, with a temporary set of teeth that will be fitted over your implants.
As with any dental implants, they need healing time to allow the implant to fuse to your jawbone. A follow-up appointment will be made for you to check the progress, and once it has all healed (between 4-6 months) then we will replace your temporary teeth with permanent, definitive bridgework of teeth that are designed just for you.