Kathryn Redman
I had a problem wisdom tooth that was causing severe pain, was referred here by my local practice to have removed and was done next day. Thankful to finally be out of pain and very friendly and professional service. Would definitely recommend to others.


Ionela Ovidia
Wonderful place. My partner had a severe dental abscess and we registered for a dental treatment and all I encountered was a welcoming place with wonderful reception staff who helped us with our problem. Thank you for your care.


Faiz Mamnun
Excellent service from all of the staff. Dr Fuad Ahmed treated me and he was very friendly and professional. He took great care during the treatment, explaining everything along the way which was really reassuring, and he also took the time to give me helpful tips on follow up care.


Victoria Marazzi
I found myself with a nasty tooth infection and it was a Saturday during this awful pandemic, I managed to get through to the dentist on a messaging service and he made his way in just so he could prescribe me the antibiotics I was in desperate need of. Can not be more thankful. Highly recommend this practice.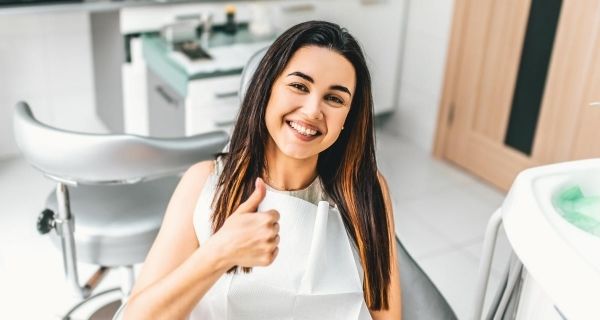 Chris Hall
I have been with the Oak Hill Dental Practice since it opened in the late 1980's and was a bit concerned when the practice changed hands recently. I needn't have worried as Dr Moshin Ali who manages the practice has put in place many improvements which has grown the practice. I have recently had to have a major dental procedure receiving two implants front and center of my teeth. He has taken time and gone to great lengths to explain the procedure and the phases of the treatment, the costs involved and provided a full and detailed dental plan. The procedure has taken several months and has been a complete success, I have felt involved at all levels and not just someone sitting in the chair, he has documented the treatment throughout taking great care to be as pain free as it could be but minimising it when the tough bits happened. The follow up care has been great too. He is a very personable man and Kate his assistant dental nurse is fantastic too giving total confidence whilst sat in the chair. I don't think anyone likes going to the dentists but I genuinely look forward to each visit as I know I will be taken care of by experts. Having had bad dental care as a youth it's important to me now to have the best I can. The reception staff are also very good and have been consistent throughout the many years I've been registered with the practice always trying their best to fit you in quickly or to work around your arrangements.


Michael Tipping
Having recently completed a course of treatment for dental implants, including a sinus lift to increase bone density, I have nothing but praise for Dr. Mohsin Ali and his team. I was recommended to Dr. Ali via a family member and right from the initial consultation Dr. Ali put me at ease explaining my options for replacing all of my missing and loose teeth. I opted for dental implants rather than dentures and the work that Dr. Ali performed has been transformational in giving me back the ability to eat normally. The level of care has been exceptional including follow up phone calls (one on a Sunday) after procedures to make sure I was OK. I would also like to mention Steve and his team of receptionists who always make you feel genuinely welcome when you enter the practice. I will continue to use Oakhill Dental Practice and based on my experience I would recommend without reservation Dr. Ali and his team.


Heba Saleh
I would highly recommend Oak Hill dental centre due to the professionalism and manner of all the staff including the receptionists, dental nurses and hygienist . I was very reluctant when I first attended as I had bad experiences at my previous dentist. However, I was recommended Oak Hill via a friend. I first attended Oak Hill as a second opinion as I had a failed root canal treatment. As soon as this was confirmed and explained, Dr Ali was able to arrange a tooth extraction and then a dental implant. He has been very understanding, patient and addressed all my concerns. Due to my anxiety at the start of the treatment process, he worked with me to explain everything thoroughly and gave me all the options in a non-bias manner. I really appreciated this and felt no pressure. I have now completed my dental treatment and dental implant and I am very happy with the results. I will continue to be attending Oak Hill. Thank you to all the staff including, Steve, Kate, Shakur and Dr Ali.


Michael Watson
My experience over the last year at Oak Hill Dental Practice was amazing. I had a bone graft from my lower jaw to replace decay from an abscess I had in my upper front teeth. This was done so I could have 3 implants, which I now have, and am over moon with the results. Dr. Mohisin and his staff made all this happen with a professional and caring experience all though every procedure, making phone calls the following day to make sure everything was okay. I highly recommend Dr. Mohisin and Oak Hill Dental Practice.


Valerie Knights
The best dental surgery ever! The reception staff are all very friendly and helpful, and make every effort to find you an appointment at a convenient time. The dentist is lovely, the best I have ever had! I have had an implant done as well as routine dental treatment, and it was absolutely first class. He always makes what can be a nerve wracking experience, into something very ordinary. He is very reassuring, caring and gentle. I can honestly thoroughly recommend Oak Hill Dental Practice.


Kay Z
Fantastic service and treatment by Dr Mohsin Ali. He was very friendly, helpful and calmed down my nerves. Highly recommend Mohsin Ali and the child friendly dental practice. Professional and personable. Fatima K


Julie Phelps
I have just completed an implant procedure as I could not get on with a small denture. The service I received was excellent considering I was one of the most nervous patients. Both Zunaira Sufi and Mohsin Ali are the most calming, gentlest dentists I have ever known, I would not hesitate to recommend this practice to anyone. I certainly will continue to use them and would like to thank them both so much. I also would like to thank Steve and all the staff for being so patient and sympathetic with me, it is a real comfort to have a Dental Practice so professional and kind, no worries with me now in making appointments with the dentist.


Kinga Kadziela
One of the best dental surgery in London! I always had my teeth treated back in my home country as my family members are dentists so to attend dentist in UK when I benchmark this against my long term and loyal service in Poland is big thing. I have complex situation with my wisdom teeth, which require complex surgery. I was super nervous before the appointment however Dr Mohsin who I have seen was friendly and very calming. He was very reassuring, caring and gentle and explained the whole procedure and promised I will be looked after by them and having nothing to worry about. He recommended options and said I can always come back it I have any problems or further questions. His dental nurse Gosia is absolutely lovely, very caring, gentle and also reassuring. I will def be back and always use ODP. I can honestly thoroughly recommend Oak Hill Dental Practice.


Laibah Mahmood
Very pleased with my dental implants! Great job by Dr Mohsin Ali. After getting quotes from central London I hesitantly visited Oak hill and was pleased to hear that advance treatments are available at reasonable costs. The service from reception to hygienist to implants was very smooth. Really recommend anyone who wants tailored treatments and care given by a lovely team.


Marian Harrington
I have recently had a dental implant here. Moshin was kind polite and caring. The finished implant has given me a strong tooth and is very comfortable. I have been coming to this dental surgery for years. I am very pleased they have expanded the range of treatments they offer. Highly recommended.


Peter Cooper
Dr Ali always takes times to explain the procedure he is carrying out and I cannot praise him or his staff highly enough for their care and professionalism. Most recently I was treated for a replacement tooth implant and the skill with which this was carried out was exemplary and entirely pain free.


Naheed Nazir
This is an excellent dentist. The staff are very professional and always make patients feel welcome and offer great treatments. The dental hygienist is brilliant! I was totally amazed with the results. I will definitely be going back. I will also book both my children in! I have finally found a dentist that is local. Thank you to all the staff there.


Gloria Gottschalk
I had extensive treatment over almost a year, therefore spent a lot of time at this fantastic dentist! Dr Ali is amazing I could not recommend more highly, from start to finish everything was explained clearly and every question answered until I was reassured and happy. All the staff are fabulous from the reception to the Dental nurses. Will never go anywhere else.


Viktoriia Zahorodna
Thank you to Dr Zunaira for being really gentle with me and redoing my filling. I was very nervous but she made me feel really relaxed. The nurse was very helpful and all staff very courteous. Very satisfied high recommend this surgery!


Haroon S
Thank you Dr Ali for restoring confidence in me and dentistry. The team has been exceptionally kind and always accommodating.


B T
It's fair to say not many people enjoy going to the dentist and if that's you then Oak Hill is the perfect place to start your dental journey- the team are incredibly welcoming and from the moment you walk in Steve and the team go out of their way to ensure you feel supported, heard and taken care of, the dentists have the upmost care and consideration for their patients – huge thank you to everyone especially Zarnara, Pushpa and all the wonderful support team you've changed my life! Warmest regards, Ben and Dee


Salim Chowdhury
Very good dentist, she was thoroughly checked and did my teeth filling with care. Best service though has to wait about 20 mins extra than my scheduled time.


Ionela ovidia
Wonderful place. My partner had a severe dental abscess and we registered for a dental treatment and all I encountered was a welcoming place with wonderful reception staff who helped us with our problem. Thank you for your care.


N D
Personal service, staff very friendly and welcoming. Treatment completed to an exceptional high standard. Would highly recommend.

Ahead Tuition
I can't thank Mohsin and the team enough! They were absolutely outstanding in helping me with my urgent care. From the easy booking, the empathetic receptionists and the outstanding care . . . I can say hands down this is the best dental practice I have been to. I highly recommend them and would not hesitate to go back every time. The care and attention I was given and the communication from my dentist, as well as Mohsin coming in to just check up on me and the receptionists bringing me water… just fantastic.


Kat Stoves
5 star service. Really caring and professional. Would recommend anyone who's nervous and had a bad experience in the past.


Halyna Zabrotska
Happy to have found a really good dentist. I've been to many surgeries in the last year and paid extortionate amount of money and had constant pain. Since I've come to Oak Hill my pain has gone and paid much less. Thank you to Dr Ali !


Amna Shah
Fantastic and friendly practise. Received excellent dental care and would highly recommend!


Aneesah Anum Siddiqui
For years, I've been too scared to go to the dentist because of previous negative dental interactions. My tooth had been in agonising pain for weeks – I visited numerous dentists about my issue, all of which rejected me and denied my treatment because it they couldn't do it. However, Pushpa Momin was the ONLY dentist that actually attempted to solve the issue, I honestly had never felt as calm and relaxed about having a dental procedure done. She has achieved something that many dentists said was not possible. She went above and beyond for me. To the point where get and Dr Ali kept the dental practice open after hours just to help me fix my tooth. I am beyond greatful and would recommend Pushpa to anyone.


Hayley Etherington
I recently had a root canal filling and another large filling with Dr Moshin Ali so I had to have four separate appointments. I was very nervous as I had never had a root canal before and I had never had treatment with Dr Ali. I needn't have been. I had exceptionaly good treatment, no pain whatsoever and I felt I was in extremely safe hands. I highly recommend Dr Ali.


Nazmeen Mahmood
Would like to thank Dr Zunaira for helping me and taking me out of pain. I havent been to a dentist for last 6 years due to a bad experience from my last dentist who put me off. The dentist here was very gentle, professional and caring who took care of me. I had three root canal treatments and i can honestly say i didnt feel a thing. I highly recommend to everyone !! Finally an amazing surgery local to me.


Sunil Kaura
Dr Mohsin is an exceptional dentist. He took the time listen to my concerns and was extremely patient and caring. Best dentist i have seen!! Highly recommended!!!


Tynan Dean
Recently refurbished, a decent dentistry.